What is this and why does it exist?
This site is a pet project, an experiment if you will to see what is possible with browsers today that wasn't just a few years ago. As JavaScript evolves more and more tasks that required old, dodgy desktop or command-line tools can now be done just by visiting a web-page with the proper code on it. No need to install anything on your system or remember convoluted parameters. Just drag and drop or type into a field and your task is done instantly. It can't get much easier than that!
Unlike a lot of tools out there today all of our tools work entirely in your browser and don't rely on a server to do their job, which means they're FAST and they respect your privacy.
It is our goal to make your work a little bit easier and your day a little bit smoother by providing these tools here
This is just the beginning so the toolbox is still fairly new with only a couple wrenches and maybe a screwdriver in there but it'll keep on growing. There's much more to come!
Introducing:
Hash any local file with MD5, SHA1 or CRC32, this tool can also make validation links that allow others to check their copy of the file against corruption or tampering.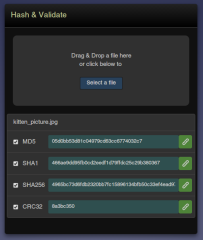 Check whole collections of files against corruption using an SFV file or CRC32 checksums in the filename. Also allows you to create SFV validation files.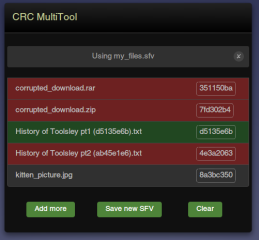 Split and join files instantly with this easy to use drag&drop tool.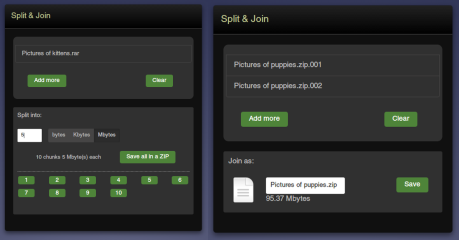 Encode or decode common encodings with this simple tool.
Stay tuned and follow us on Twitter for instant notification when a new tool is released.